Hello sweet friends!
After coming back home from our vacation in Florida with our dear family, I wanted to celebrate summer in the USA for you, since it's official now, as we just enjoyed a hot and sunny summer in Orlando and Miami; whereas in my neck of the woods it's always spring, warmer and colder, but now it's warm, with a soft sun and in the late 70's.
I decided to set a very colorful table, using my orange dinner dishes with lovely summer plates in different fresh colors I bought from the trip. Next time I will use my new Read and Barton flatware, star plates for the 4th. of July and others.
Hope you like my summer tablescape for eight.
I decided on a blue tablecloth, opposed to a yellow one I almost picked; to remind me of the blue sea in Florida, as here in the Andean mountains there are blue skies, but not the sea.
I like my orange dinner plates, as the color goes so well for every season; now I'm using them for a summer table setting.
The ceramic vase, holding the cyclamen was made and hand decorated at our former Ceramic Co.-Monte Turi.
I love these wicker and cane chargers that I bought a couple of months ago; they are also light and fresh perfect for a summer setting.
The salad plates came in four colors..in yellow like here, and notice they have a butterfly too.
In green..
In blue...
And the last color is the orange. I love them all paired with the orange dinner plates. I bought eight of them, two in each color.
The last piece in the place settings is the Italian Bormiolli Rocco sherbets, from way back... for some fresh fruit medley, 'shrimp ceviche' or cocktail, etc. I used my ivory chunky flatware, green napkins with different color ceramic butterfly napkin-rings; which were also made by us.
The fruit plates at your left were also made back at our ceramic factory and they too have different fruit patterns hand decorated, like this one with 'sweet-tomatoes' and with a green pattern in the edges. The big platter with green decoration, at your left, was also made by us.
Here is a very summery decoration in the fruit plate.
Another with grapes and cherries.
Here is another fruit plate with peaches and grapes.
At left, another with apples and at your right with pears. There is others with bananas and babacos, a very local fruit, which I make pies with.
This is such a pretty green in the water glasses, again they'll be good come C'mas season too, I think, as here they're paired with my C'mas green wine glasses.
The centerpiece I fixed in the tray that goes well with the chargers and with my sweet cyclamen blooms I'm enjoying so much lately.
A small porcelain house with birds in the roof as a little tweak inside the cloche.
The little porcelain house has a removable roof, as it came with Candy many years ago and it was a present.
This is such a pretty large tablecloth I bought several years ago on sale for $12...I love the edge pattern with tulips.
This white ceramic bread basket with hand made flowers and gold in the edges, was also made back at our Ceramic Co.
A closer shot of the basket.
Ok, here you have it, my Summer tablescape for you. This shot is from inside the kitchen.
Thank you so much sweet friends for stopping by and always making my day!
I appreciate the wonderful parties such lovely ladies host each week.
LOVE,
FABBY
Alma for Seasonal Sunday at, http://thetablescaper.blogspot.com
Masterpiece Monday at, http://boogieboardcottage.blogspot.com
Marty for Inspire Me Tuesday at, http://astrollthrulife.blogspot.com
Share Your Creativity at, http://it'soverflowing.blogspot.com
Sally for Blue Monday at, http://smilingsally.blogspot.com
Mop It Up Monday at, http://ishouldbemoppingthefloor.blogspot.com
Show and Tell Saturday at, http://bedifferentactnormal.blogspot.com
Make it Pretty Monday at, http://thededicatedhouse.blogspot.com
Lisa for Mix It Up Monday at, http://flourmewithlove.blogspot.com
Motivate Me Monday at, http://keepingitsimple.blogspot.com
Stephanie Lynn for The Sunday Showcase at, http://bystephanielynn.blogspot.com
Kathryn for Make it Pretty Monday at, http://thededicatedhouse.blogspot.com
Angie for Nick of Time Tuesday at, http://knickoftime.blogspot.com
Welcomed to the Scoop at, http://thefarmhouseporch.blogspot.com
Nifty Thrifty Tuesday at, http://coastalcharm.blogspot.com
Amaze Me Monday at, http://dwellingstheheartoftyourhome.blogspot.com
Creative Blogger's Party and Hop at, http://homemakeronadime.blogspot.com
Kathleen for Let's Dish at, http://cuisinekathleen.blogspot.com
Paula and Patty for What's It Wednesday at, http://ivyandelephants.blogspot.com
Wow Us Wednesday at, http://savvysouthernstyle.blogspot.com
Wildly Original Linky Party at, http://gottacreate.blogspot.com
Home (work) Wednesday at, http://theeverydayhome.blogspot.com
Cottage Style Party at, http://lavendergardencottage.blogspot.com
Courtney for Feathered Nest Friday at, http://frenchcountrycottage.blogspot.com
Thrifty Things Friday at, http://thethriftygroove.blogspot.com
Holly for Tickled Pink at, http://504mainbyhollylafevre.blogspot.com
Suzan for It's a Bloglovin' Party at, http://simplyvintagious.blogspot.com
Jenn for Have a Daily Cup of Mrs. Olson at, http://jennolson.blogspot.com
I will be participating in PINK Saturday at How Sweet the Sound.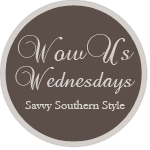 I will be participating in Wow Usednesday at Savvy Southern Style.
I will be participating in Tablescape Thursday at Between Naps on the Porch.