Hello sweet friends!
Last Friday afternoon I went to pick up a "Folding Wood, Cook book Holder:" You see, I always had one I loved in clear Lucite for around 18 years and suddenly it gave up and broke in half, couldn't use it in any way anymore and I was really heart broken. Book stands are so practical when you're following a recipe and you want your book wide open. Anyway, to make the story short, Alejandro said; 'have one made' at the same place where we had our wooden kitchen cabinets custom made, this way they can match the same color of the wood.
I didn't wait to long to go to the shop after hubby's suggestion, although I didn't have a stand for almost a year since the old one broke, though!
I took a copy of the model I wanted made in wood from Internet and explained to the manager of the shop what I wanted. He agreed to make me one to match the wooden cabinets. Anyhow, here it is, so you can see for yourself...I'm elated with it, I even made home made bread for the weekend, just to use my French Bread cookbook wide opened in the stand, lol!
Here is my new 'Folding Wood, book holder stand! Didn't they do a marvelous job?!
Here is the original picture of the copy I took to the shop's manager. I even like mine better!
Here it is doing it's work beautifully by holding my French Bread Baking book.
Didn't my bread come out cute! In the small pic of the book, you can see a little of the bread's recipe I made.
My dearest Mil gave us the two teacups with the green lid when we were just married in 1975 and she said it was for us, 'love birds!'
When you take off the lids, this is what you see...a sieve for the tea bag, also in ceramic.
After the tea is made, you take the sieves off the teacups and rest them in the lids to drip, as in the photo.
We love our tea with honey and at left is an adorable 'honeycomb container' with a bee in the lid, which I designed back at our past Ceramic Co.
We also love bread with cheese and 'blackberry' home made jam; which I also made last week with Splenda. The Green and White pieces were also made at our past company.
We are going to watch a movie in the den this afternoon, so we're taking our tea, bread, cheese and jam, there...all ready in the plates that you see here.
I am soo excited with my new, Wood book holder, as it's so much prettier than the Lucite I had before! I have to hand it to my hubby for the idea!
Here you have it, my Wood-cook book stand and our small buffet setting for tea time.
Thank you lovely friends for your wonderful comments, as you always make my day!
Thanking the gracious hostesses for the cool and great parties they host each week.
LOVE,
FABBY
I will be joining:
Stephanie for The Sunday Showcase Party at, http://bystephanielynn
Susan for Metamorphosis Monday at, http://betweennapsontheporch
Marty for Inspire Me Tuesday at, http://astrollthrulife
Masterpiece Monday at, http://boogieboardcottage
Mix It Up Monday at, http://flourmewithlove
Mop It Up Monday at, http://ishouldbemoppingthefloor
Inspire Me Monday at, http://createwithjoy
Motivate Me Monday at, http://keepingitsimple
Tea Time Tuesday at, http://rosechintzcottage
Tea Cup Tuesday at, http://marthasfavorite
Tea Cup Tuesday at, http://artfullaffirmations
Tuesday Cuppa Tea at, http://antiquesandteacups
Kathryn for Make It Pretty Monday at, http://thededicatedhouse
Nifty Thrifty Tuesday at, http://coastalcharm
Nita for Mod Mix Monday at, http://modvintagelife
Bernideen for Tea at The Garden on Tuesday at, http://bernideensteatimeblog
The Scoop Linky Party at, http://thefarmhouseporch
Paula and Patty for What's It Wednesday at, http://ivyandelephants
Angie for Knick of Time Tuesday at, http://knickoftime
Kathe for You're Gonna Love it at, http://kathewithane
Make, Bake, Create at, http://hopeineveryseason
Home (work) Wednesday Linky Party at, http://theeverydayhome
Kim for Wow Us Wednesday at, http://savvysouthernstyle
Debi and Charly for Adorned from Above Blog Hop at, http://adornedfromabove
Cindy for Amaze Me Monday at, http://dwellingstheheartofyourhome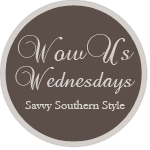 I will be joining Wow Us Wednesday at Savvy Southern Style.
I will be participating in Metamorphosis Monday at Between Naps on the Porch.