Hello Alyson and sweet friends!
I hope you all had a wonderful Easter, along with your dear families. I did, as in a predominantly Catholic country we have a long weekend, starting from Good Friday.
I'm so happy to be here, partying with all of you, along with dear Alyson, from the Polohouse, who always hostesses her interesting and exciting meme, "Favorites on the First"..just like it says.."every first of the month." This First of April the party theme is, our favorite lamps, so, for my contribution I have posted some of my favorites.. I hope you like them too! May you all have a wonderful month of April and may it brings you pleasant surprises, only!
Let's par-tay!!
This is a quite modern floor lamp I liked immediately at the store, some few years ago and I decided to place her next to the Belgium antique buffet; that we purchased a year ago in March 2012..and flanked also by my fav table lamp, the Italian Kartell you will see in the following pic.
Here is my Kartell Bourghie, Italian Design; which is my favorite table lamp around the house...but it doesn't mean I don't love my other ones too.. had I not, I would have replaced them long ago!
A close up of the modern, minimalist type floor lamp, with glass slits forming the circle shade.
Here you have them, flanking the antique buffet piece from the 1940's, as I love to mix old with new; a little eclecticism is always very interesting and fun.
This coconut tree lamp is another one I like a lot, with it's woven shade.
The light coming through the woven shade it's very pretty, soft and warm.
In my living room, in each end table, I have oriental lamps, which I'm very partial to. I love the scenery in this particular one.

This oriental antique lamp with the Samurais was from my Mil. Originally it was a flower vase, but Alejandro made it into a lamp, back when he had the ceramic company, as he also made ceramic lamps. Look Alyson!.. the vintage French jockey boy, bronze figurine.. which always reminds me of your Polohouse!
Another pretty vintage oriental, flower vase from my Mil, which Alejandro turned it into a table lamp, as well.. and it has a dragon..I love this one too and I have it at the end table, next to our yellow couches in our family room.
This is a floor lamp that's in our den and I like it cause it has a marble top to it and it matches another small, half moon end table in the living room.
Here is our beautiful hand painted stained glass, skylight we had done to order for our kitchen ceiling, when we totally remodeled it, three years ago. In the evening, the light reflecting through it, it's simply lovely; with all those bright colors.. and turned off, it's just as pretty, as it't in the photo day shot, here.
I saw part of the design in a House Beautiful magazine, but I decided to add my touch to it and thus the hummingbirds and the frame. The artist in the shop really interpreted our wishes very well and made us very happy with the end result.
The most gorgeous lady in our house, is our antique from the 20's, Marie Therese Italian, chandy, that hubby purchased at the antique European shop last year. She is so regal, as every crystal facet is hand cut as they were back than, since no one piece is similar to the next. I understand the modern ones are machine made standardized size and shape. This was a real surprise to me from Alejandro, because I never thought we'll be replacing our previous, also Italian brass chandy any time soon..or ever!!
Ok, here you have some of my favorite lamps around our house. Thank you so much Alyson for the great party! Hope to see you there, my friends on the "Favorites on the First"! http://thepolohouse.blogspot.com
Thank you for you sweet and kind comments, as you always make my day!
Thank you so much, lovely and gracious hostesses for having me at your great parties.
LOVE,
FABBY
Marty for Table Top Tuesday at, http://astrollthrulife.blogspot.com
Show me What you Got Linky Party at, http://ourdelightsomehome.blogspot.com
Vintage Thingie Thursday at, http://coloradolady.blogspot.com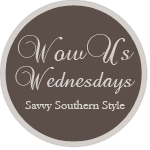 I will be participating in Wow Us Wednesday at Savvy Southern Style.
I will be participating in Metamorphosis Monday at Between Naps on the Porch.